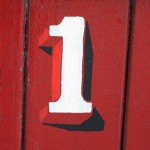 Eportfolios provide an effective way of managing and validating information, and provide a space for regular asynchronous dialogue and feedback between users and educators, mentors and/or employers. Add to this the use of mobile devices to capture 'live' information, templates to structure the presentation of information, and tags to organise and find information, and the eportfolio provides the perfect 'one-stop-shop' to managing your own knowledge.
Digitally managing your own information through an eportfolio is much more environmentally sustainable as it reduces the need for paper.  Eportfolios also reduce the need travel to collect or deliver information, as the information can be uploaded and shared with others. Creating and maintaining an eportfolio also helps to develop and strengthen people's information and communication technology (ICT) or digital literacy skills, which are key skills in the modern world.
Here are four ways to effectively capture and manage information about yourself: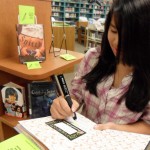 Smart Pens
Smart pens allows the recording of audio,  text and drawings through a special pen. The smart pen can record audio or sounds, and if used in conjunction with hand-written notes or questions, the audio recording can be 'fast-forwarded' or be made to 'jump' to the point where the point of the conversation occurred by putting the nib of the pen back on the page where the notes/questions have been original written. This is excellent for recording conversations or meetings.
Alternatively, if someone needs to demonstrate how they have drawn or designed something, eg designing landscaping for a garden, or designing a dress or a floral arrangement etc, they can do this by drawing on the paper with the smart pen while speaking about their design process.  The smart pen will not only record the audio explanation but will also record the imagery of their design process as a 'video'.
Through the use of some special software, any notes written with the smart pen can 'recorded' and then uploaded to a computer and converted to text for editing.  All of these digital artefacts can be uploaded into your eportfolio.
A common smart pen is the LiveScribe pen – www.smartpen.com.au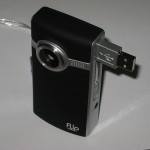 Flip Video Camera
Flip video cameras record high definition video through a pocket sized video recorder which has a 'flip' USB connection on its side.  The 'flip' USB connection allows video recordings to be quickly and easily uploaded into a person's eportfolio.
Mounted onto a tripod, people can use the flip video camera to record themselves undertaking tasks such as cutting hair or putting together a floral arrangement etc.  This information can be good evidence of their current skills for recognition of prior learning (RPL) or currency/continuing professional development (CPD).
Some common models of flip cameras can be found at: en.wikipedia.org/wiki/Flip_Video
Point of View Glasses
'Point of View' or "POV" glasses have a video recorder camera positioned between the lens of the glasses, and an audio recorder on the arm of the glasses.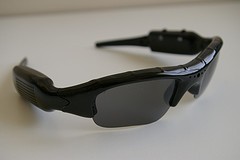 They allow the person wearing the POV glasses to record what they see and what they are doing, 'hands-free'.  This allows the person to video record themselves cooking food, servicing a car or wiring a fuse etc.  Point of view cameras can also be affixed to the head via a headband or to hard hats.
You can view an introduction to POV glasses (via YouTube) and/or watch a video of an apprentice roof fitter using POV glasses while they are working to demonstrate their skills to their assessor.
A range of POV devices can be found at: products.streamfolio.com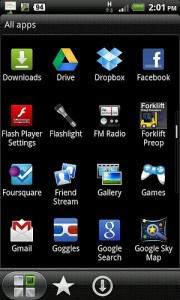 Mobile/Smart Phones
Most people like to use their own devices when collecting information about themselves.
By mid-2013, 80-85% of Australians are predicted to have a 'smart mobile phone' which are multiple functioned and internet enabled (Australian Mobile Phone Lifestyle Index Survey, 2012).  This means lots of people will be walking around with a device in their pockets which allows them to take photos, as well as record audio and video.
Apps such as 'MaharaDroid', 'PortfolioUP' and 'PebblePad Mobile Apps' allow people to take photos and video on their mobile phones, and then upload them straight into their eportfolio.
Using these mobile devices makes collecting and managing information much easier.  However, this doesn't mean that people will easily know when to collect important information about themselves.
Identifying information which may help them manage their knowledge for future occasions, eg sharing with others, using for a job/course application or a promotion, it not that simple.
This requires the skills and knowledge of "what is good information to collect", as well as being able to use these mobile devices.
These skills are usually developed through the support provided by the organisation issuing the eportfolio eg an educational institution, a professional association and/or an employer.
Eportfolios – the one-stop-shop for online knowledge management