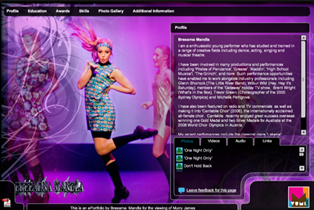 An electronic portfolio, or eportfolio, is digital collection of artefacts demonstrating a person's experiences, achievements and knowledge.
As a personal online space, an eportfolio offers learners, employees and members of professional associations an opportunity to manage their own information and learning, and can use them for assessment, professional development or to promote themselves.
People use their eportfolio to reflect, plan, collaborate and share their work.
There are many purposes for having an eportfolio.  These can be loosely defined within six types of eportfolios, including (IMS Global Learning Consortium, 2005):
Learning Eportfolios help a person document and guide learning over time
Assessment Eportfolios demonstrate that a person has the skills and competencies to pass an assessment or to gain recognition of prior learning (RPL)
Personal Development Eportfolios help a person with personal, educational and/or career development and planning
Presentation Eportfolios – demonstrate a person's learning and/or achievement to either get a job or a promotion
Working/Professional Eportfolios are used to collect workplace evidence for performance management or demonstrate that a person has the evidence to meet professional/industry standards or demonstrate currency in their field
Group Eportfolios are used by a group of people to showcase what has been done for a project or grant funding they may have received.
In Australia, eportfolios are being used to support:
Learners develop personal learning plans to help them manage their learning goals and study commitments
Apprentices and Trainees manage their on and off the job assessments
Existing workers gain recognition of prior learning (RPL)
Learners develop the skills and confidence to promote themselves for future job prospects
Learners more easily transition between school and tertiary education or between VET and higher education courses
As a personal online space, an eportfolio is managed by the learner, employee or member and can be used to storage information which can be used and re-use for different purposes and different audiences.
The types of information which may be stored in an eportfolio includes:
CVs
examples of work
workplace or third party reports
photos of work outputs
video demonstrations
audio interviews
reflective journals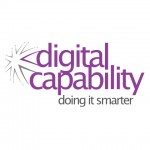 This information can also be sourced from a variety of locations such as blog posts, or information stored on Twitter, YouTube or Slideshare. This means that the eportfolio acts as the 'control tower' where a person can gather information from across the net.
If you are interested in getting started creating your own eportfolio or doing this with a small group of learners, employees or members as a pilot, you can do this at the Digital Capability – Doing it Smarter Mahara Eportfolio Service.
Getting started with eportfolios