An eportfolio system or tool is software designed to help support the eportfolio process by providing tools to: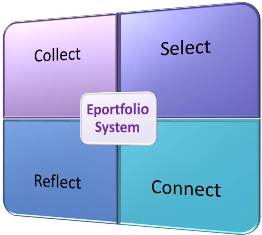 Collect and store information and files from a variety of sources
Select from the collected information to make different presentations for different audiences
Reflect and describe why specific pieces of information have been selected  and/or why learning experiences has been useful
Connect with others to share and get feedback, and to collaborate on different parts of the eportfolio
Eportfolio software works best when they are integrated with other elearning and information systems such as a:
Learning management systems (LMS) – this enables users to easily access learning materials and upload their eportfolio content for assessment
Grades/results management systems, HR systems, and/or Identification or Registration databases – this enables users to only log in and enter their personal data once when using more than one system (eg through a single sign-on)
Selecting the right eportfolio system will depend on the purpose of the eportfolio or the type of eportfolio users will produce, as this helps to determine the key features of the eportfolio system. To view a range of eportfolio systems which are available, and what functionalities each have, go to the "Choosing ePortfolio Software" website.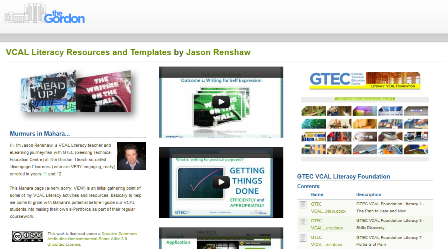 Some more popular eportfolio systems being used in Australia include:
Other e-tools being used as an eportfolio include:
Although an organisation may 'issue' an eportfolio to their users, most people view the eportfolio as belonging to the user who 'invites' others to only access the parts of the eportfolio which they require to support the user's learning, assessment or work, and not necessarily the whole eportfolio.
Selecting an eportfolio system