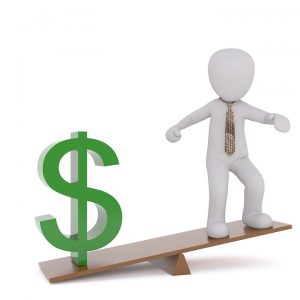 Grant funding is highly contested so make sure your application is given the best chance of being selected by following these ten top tips for writing a successful funding application:
Contact the funding manager first and discuss your idea – even though you may think that you have the best idea in the world, if it doesn't fit the funding criteria you could waste a lot of time writing an application simply to have it 'knocked-out' because it didn't meet the criteria.  
What's your idea? – clearly describe your idea and how it meets the funding requirements.  Where possible, include evidence to back up your idea.
Address all of the funding criteria – your application will be assessed against each and every one of the criteria, so ensure you address them appropriately.
Less is more – be succinct – If you can't write what you are trying to say in less than a paragraph you are going to lose the Selection Panel's attention as they have LOTS of funding applications to read so get to the point quickly.
Your team is Number One – run a business is like herding cats – so having the right people will make the difference between a success and a disaster of your idea.  State why your team will ensure your idea will be a success.
Has it been done before? – your idea may be brand new to you but there's a good chance that someone else may have already do it.  Find out if your idea has been funded before and see where you can 'build' on it rather than replicate it.
It's not all about the money – Grant funding gives you the time or expertise needed to develop your idea but you will need to demonstrate that you can achieve desired outcomes, so clearly explain how you will measure the success of your idea.
Can you contribute? – the funding body provides funding to help build long term capability and resources so make sure that you are able to (and willing to) share the cost of funding your idea.  
Can the idea go beyond the grant stage? – you will need to demonstrate how your business will have the ability to 'sustain' the idea beyond the initial phase … ie where will the funds come from to 'rolling out' or 'scaling up' your idea?
Be realistic – Don't see the funding as an opportunity to 'boost your budget'.  'Boosted Budgets' are very obvious to pick – they are usually for the exact amount for which the funding is available eg $50,000.  Don't start with the funding amount and work backwards – start will a list of expense items needed to make your idea a success, then work out how much it would cost your business to make your idea a success.
For more Government Grant opportunities – read SmartCompany's Top five government grants for startups