Aboriginal Cultural Awareness – Understanding is the first step to cultural competence
Cultural Awareness is understanding is the first part of cultural competence
Cultural Competence is put into practice the building of trust and relationships which leads to cultural safety
Welcome & Acknowledgement to country is a part of indigenous culture.
Aboriginality and identity
not based on how people look but more about their cultural background
never ask 'how much' Aboriginal a person is
not all Aboriginal people know who their 'mob' is, so don't ask them this question either
Dr J Huggins:
feeling of own spirituality, core basis of identity
cultural identity – expressed through art, language, humour, beliefs, family and community relationships
Lyn Thorpe, Yorta Yorta
not about skin colour, it's about what is in an Aboriginal people's heart and mind
Australia has two indigenous peoples, who are ethnically and culturally distinct people:
Aboriginal
Torres Strait Islander
Aboriginal people collective terms eg in Victoria – Koories or Kooris. In South Australian southern region, the term is 'Nungas'
Good map of Aboriginal 'lands' within Australia
https://aiatsis.gov.au/explore/map-indigenous-australia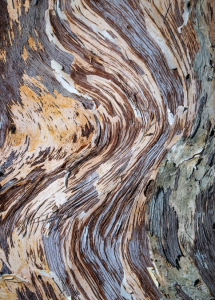 Australian History: Through Aboriginal Eyes
Terra Nullis
Invasion
Disease – Small pox
Massacres – Massacre Map – University of Newcastle – https://www.sbs.com.au/nitv/article/2022/03/16/over-100-colonial-era-massacres-added-ongoing-project
Dispossession – removal of Aboriginal people from their lands
Cultural Clash
Reduction of cultural activities – Aboriginal people were moved into white Australian communities and they were not allowed to practice traditional activities eg basket weaving, dance, ceremonies
Loss of identity from Aboriginal culture – lots of Aboriginal people don't know who their family are as they were taken away from their families and communities
Aboriginal genocide happened over many decades
Aboriginal missions and reserves – herded Aboriginal people in a region into a mission, after which they needed permission by the authorities to leave. Some Aboriginal people were moved from mission to mission which has added to their loss of identity
Bringing Them Home Report, Human Rights Commission – https://humanrights.gov.au/our-work/bringing-them-home-report-1997
Australian Assimilation Policy
deliberate 'breeding' out of the Aboriginal people/culture
once a child was born to a white father, they were considered to 'belong to the State', and taken away from their Aboriginal families
Many Aboriginal people are living with the tumour of genocide and assimilation today, which is impacting their quality of life.
Acknowledging the past tragedies of Aboriginal people:
understanding the past allows us to live in the present to make a better future
the first step in healing trauma is by acknowledging that trauma exists
it is not about blame or guilt, it is about knowing (understanding and acknowledging)
Australian history is shared, including what has happened to Aboriginal people
Affirmation of Aboriginal people's lives is very important
An indigenous person's lost identity is hard to piece back together, and with these missing pieces is a lot of tumour.
An Aboriginal person's culture is important, as people need a sense of belonging. For indigenous people, culture:
is critical for emotional, physical and spiritual well being
pervades indigenous people's lives, and is key to healthy well being, and so this must be recognised in the actions intended to overcome indigenous disadvantage
is continuous, maintained and practiced today
creates strong families and communities
supports overcoming the trauma of the past to ensure the survival of Aboriginal people into the future
Local Government Councils should be able to put you in contact with local Aboriginal 'hubs'.
Role of Elders:
an elder is someone an indigenous person looks to for leadership or who they look up to; they have a responsibility to their community to be a positive role model and look after their people
families and community are guided by elders
give inspiration and advice
are a source of practical and spiritual wisdom
may be required to arbitrate and settle disputes
they teach lore/law and culture

Lore – the stories and traditions within Aboriginal communities, eg women's and men's business
Law – is enforced ways

ask if you want to know who is an elder or listen to how they are addressed by their community
Aunty / Uncle is when an indigenous person trusts and respects an older indigenous person
Australia Day – Importance of changing the date
Changing the date of Australia Day is not about not celebrating Australia as a nation, but it about not celebrating the end of one culturally nation to create another (26 January is recognised by Aboriginal people to be Invasion Day or Survival Day). A new date for Australia Day is needed
Sunrise Stolen Generations, 2018 – Media Watch – Social Commentary
An example of how prejudices can be perpetuated
https://www.nit.com.au/backlash-over-appalling-apology-from-sunrise-over-2018-stolen-generations-comments/
What to call Aboriginal people:
Ask an Aboriginal people what they would like to be called – Never assume
Some terms include: Indigenous, Aboriginal, First nations, First peoples, Koorie, Torres Strait Islander
Engaging with Aboriginal people:
understand more about Aboriginal history, culture, values, traditions, customs and cultural practices
build relationships with Aboriginal people, communities, and workers within Aboriginal and mainstream organisations
put formal protocols and agreements in place about working with Aboriginal communities, organisations and families regarding the development of culturally appropriate policy, programs and service delivery
be active in Aboriginal community events, activities and volunteering
Working effectively with Aboriginal people:
build trusting relationships through consultation, empowerment, and working at pace which meets their needs, and be prepared for unexpected changes
use culturally appropriate services
be open and transparent about your intentions
accept and acknowledge others' inputs
consider all cultural and social factors
Breast Cancer Network Australia is a good example of this, as they took time to build the relationships with Aboriginal women to increase the awareness of the need to address breast cancer in Aboriginal women.
What can you do?
recognise Aboriginal people have a holistic approach to life, but Aboriginal people are not a homogenous group – they are made up of over 300 nations
respect, not patronise Aboriginal people
seek Aboriginal input and involvement into your programs and services
advise Aboriginal and Torres Strait Islander people if you are showing/using any videos / images of Aboriginal people who have passed away
Notes by Allison Miller